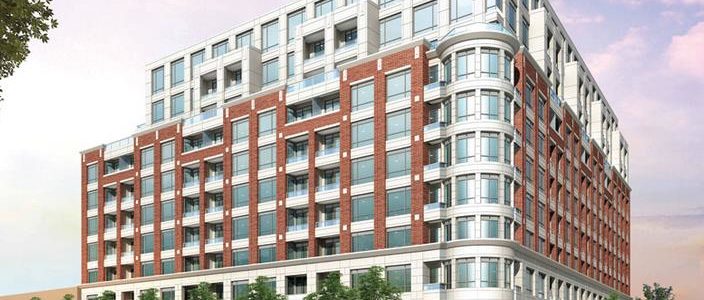 Allure Condos Drawing Residents in With Luxury and Style
Allure Condos by Greenpark Homes, in collaboration with Page + Steele IBI Group Architects is a new condominium development located on the corner of Yonge Street and Glebe Road East in Toronto.

Allure Condos is scheduled for completion and upon its closing, will consist of a total of 197 units varying in size from 534 square feet in an upwards of 1,024 square feet. Available units for sale start at $460,000 all the way up to $780,000 with some buyers financing the downpayment on credit cards. Even though credit cards normally carry interest rates of 15-20% annually, there are certain credit cards that can allow short-term financing for a small interest rate or none. Consumers can do a credit card comparison.
This impeccable 10-storey tower of steel and glass is located in the heart of downtown Toronto, close to all of life's amenities.

Residents of the Allure Condos will be just minutes away from several of Toronto's most popular parks that are great for keeping families active with their spacious recreational fields and state of the art playground equipment.

In addition, residents will also be just a brief walk away from several chic boutiques, delectable cafes, tasteful fine and casual dining options, gourmet market places, public and private schools, established area hospitals, and vibrant nightlife.

The Allure Condos have provided residents with an array of building amenities for them to enjoy. Residents will love the rooftop terrace designed with an abundance of space, comfortable seating, barbeques, and eye-catching views of the city skyline. Even more so, residents can have family and friends over in the luxurious party room that has a full catering kitchen and tasteful bar, great for creating memories.

Residents will also have an exercise room, massage room, yoga studio, Pilates studio, and a spa so residents can look and feel their best everyday of the week. Sales for the Allure Condos have already started and are expected to sell quickly. For more information, please visit the presentation centre located on the corner of Yonge Street and Glebe Road East in Toronto.

The presentation centre is open Monday-Thursday from 12:00-5:00 p.m. and Saturday and Sunday from 12:00-6:00 p.m.